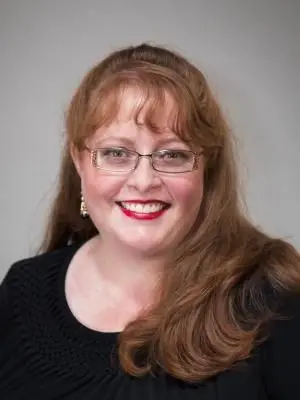 Natalie C. Herndon, PhD, CMHC is a Licensed Clinical Psychologist, with over 20 years experience in the field of psychology. Dr. Herndon has training in depth psychology (Jungian), analytical psychology, cognitive behavioral therapy (CBT), Eye Movement Desensitization and Reprocessing (EMDR), trauma focused therapy (TF-CBT), Gottman Method Couples Therapy (L3) and dialectical behavior therapy (DBT). Her therapeutic approach is to provide support and practical feedback to help clients effectively address personal life challenges as well as using depth psychology in making unconscious processes conscious. She integrates complementary methodologies and techniques to offer a highly personalized approach tailored to each client. With compassion and understanding, she works with each individual to help them build on their strengths and attain the personal growth they are committed to accomplishing.
Education

She received her Ph.D. in Clinical Psychology from Jackson State University in 2011, her MS in Counseling Psychology from Abilene Christian University in 2001, and her BS in Psychology from Harding University in 1996. Dr. Herndon completed her APA approved internship at Valley Mental Health in Salt Lake City where she worked in the Masters Program for clients 55+ and at ARTEC Intensive Day Treatment for children and adolescents. She completed a two year post-doc at Center for Family Evaluation and Treatment in Salt Lake City. She is licensed both as a Clinical Psychologist and Clinical Mental Health Therapist in Utah and has been in practice for over 20 years. Dr. Herndon's areas of interest include: issues of abuse and trauma, anxiety, panic, depression, substance abuse, identity issues, self-worth, self-esteem, depth psychology, dream work, jungian, depth, archetypal and transpersonal models of psychotherapy.

Professional Activities, Awards, and Memberships

In addition to being a well-respected Licensed Clinical Psychologist, she has served as a board member of the Abilene Board of Mental Health, been a representative to the Association for Professional Psychology, is a member of the National Honor Society for Psychology Graduate Students, Psi Chi, and the Owner/Chair of the Archetypology of Everyday Life Project (a group focused on professional education in depth psychology). She is currently a member of the American Psychological Association (APA), The National Register of Health Service Psychologists, the International Association of Jungian Studies (IAJS), the Utah Psychological Association (UPA), The LGBTQ-Affirmative Psychotherapist Guild of Utah, the Association for Women in Psychology (AWP), and Women in Private Practice (WPP). She is also a financial supporter of the Marion Woodman Foundation and the Philemon Foundation. Her hobbies include antiquing, growing roses, needlework, making jewelry, travel, watching British tv, being a foodie, and writing tasting notes as a bourbon steward and whiskey sommelier.